High Plains Public Radio Continues to feature Amache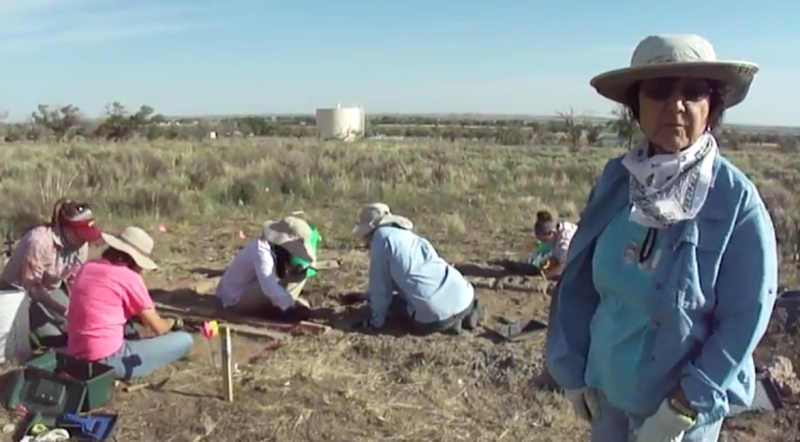 In July, 2014, High Plains Public Radio began a series featuring Amache, including background on the site and interviews with former internees and Denver University Archaeology Field School participants. A June 15, 2015 article links to an overview of historic preservation activities.
Bricks, Bricks, and more Bricks!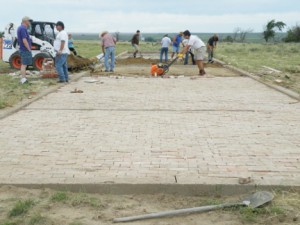 On Saturday, June 6, 2015, 26 volunteers helped Amache Preservation Society lay bricks for the floor of a barrack that will be reconstructed to give visitors a sense of what it was like to live at Amache. The project was sponsored by Colorado Preservation, Inc. and the construction was monitored by Wattle & Daub Co. They laid 4,500 bricks in one day! Read the full article for more details.
Amache Survivor Publishes Memoir, "Gasa Gasa Girl Goes to Camp"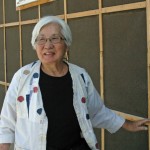 Amache survivor Lily Yuriko Havey was 10 when she and her family were evacuated to Amache. Her book reveals memories of that time in paintings evocative of that traumatic experience. Lily has had book signings at the Japanese American National Museum and at the April 2015 Amache Reunion in Las Vegas. She says the next stage in her family's story may be making a film of her mother's life. Read more about the author and her book in the High Country News, Havey's website, and facebook page.