The University of Denver holds open houses during the Archaeology Field School, which typically occurs every other year in even years. The schedule for the most recent open house is below.
University of Denver Archaeology Field School: June 12 – July 9th, 2022
DU's Amache Project is returning in 2022 to Amache and the Amache Museum for a seventh field school in historical archaeology and museum studies. The field school is a four-credit undergraduate level course for students interested in archaeology, museum studies, or history. Students work with high school interns and volunteers with family ties to the site. Archaeological work this summer is planned for Blocks 7E, 12F, and 10G—the site of the high school.
The DU Amache Project's work at Amache is dedicated to preserving and interpreting the history of incarceration. As part of our on-going community engagement and research we host a biennial field school focused on creating a rich educational environment, providing expertise in archaeology and museums to the local and descendant communities, and advancing scholarly research.
For more information about the DU Amache Project, visit https://portfolio.du.edu/amache. To follow the progress of the field school throughout the summer, visit the project Facebook page at: https://www.facebook.com/DUAmacheResearchProject.
As part of the field school, the DU Amache Project hosts two public events. An open house for the Amache Community will be held June 30-July 1, and a public open house will be held July 2.
---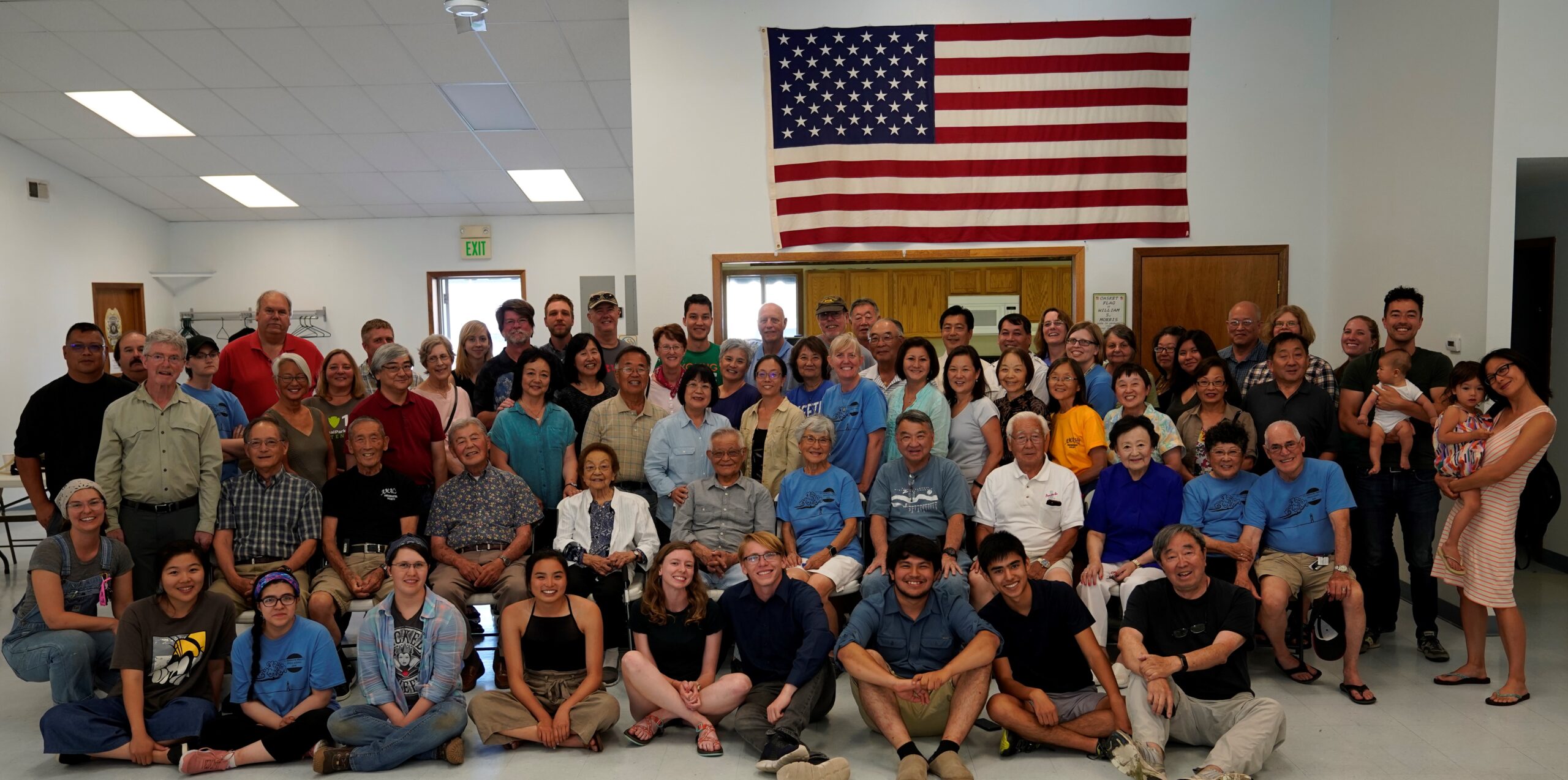 The community open house is designed for individuals with a personal connection to Amache or the Japanese American incarceration experience. The Amache Community Open House begins Thursday June 30th with an evening meet and greet and research talk. The following day, July 1st, will include tours of the archaeological site, individualized visits to barracks or other important locations in the camp, time to explore the new museum, and a group dinner. If you are interested in attending this event please RSVP by June 10 either by filling out this short form or by calling 303-871-2677.
---
Schedule of Events
Thursday June 30
| | |
| --- | --- |
| 7 – 8:30 PM | Greeting and Talk at the Granada Community Center 103 South Main St., Granada CO 81041 |
Friday July 1
| | |
| --- | --- |
| 8 AM – 12 PM | Amache site tours and archaeology |
| 12 -1 PM | Free time and independent lunch |
| 1 – 4 PM | Amache Museum Open House |
| 5 – 7 PM | Community dinner for open house participants |
---
Amache Community Open House FAQs
Where can I eat?
There are three options to purchase food in Granada. The Stop 2 Shop is the gas station which sells snacks and sodas. Shorty's Café is a sit down restaurant open from 11:30-2:00 and 5:00-8:30pm but only accepts cash or check. There is also a food truck located off of Main Street. You can also purchase food in the nearby towns to bring as a picnic lunch.
What should I wear or bring?
If you are planning on visiting Amache and walking around, please wear sturdy shoes and long pants. The site is hot and sunny so you will want water, a hat, and sunscreen. Be sure to check the weather before your visit.
Are there hotels in Granada?
Granada is a small town and does not have any hotels; however, there are hotels in the neighboring towns of Holly, CO (about a 10 min drive east of Amache, near the Kansas border) and Lamar, CO (about a 20 min drive west of Amache).
Can I donate to support the Open House?
Yes! There are several ways you can support work being done at Amache:
Donate to help support the Open House. Go to the Amache Alliance webpage and click on the Donate button. Select DU Amache Field School Meal Donation from the PayPal dropdown menu.
Support the Amache Preservation Society. Go to the Support menu at the top of the page and select Giving Opportunities for options. You can also click on the yellow donate button on the top right to donate by PayPal.
For more information, view the Amache Community Open House flyer or visit the DU Amache Project page.
---
The Public Open House is designed for anyone to attend and learn about the history of Amache and Japanese American incarceration and how archaeologists conduct research. The Public Open House includes tours of the archaeological site in the morning and activities at the Amache Museum in Granada in the afternoon. No RSVP is necessary to attend this event and it is free and open to the public.
Schedule of Events
Saturday July 2
| | |
| --- | --- |
| 8 AM – 12 PM | Archaeology Open House at Amache |
| 1 – 4 PM | Amache Museum Open House |
For more information, view the Public Open House flyer or visit the DU Amache Project page.