Happening Now!
TADAIMA! A Community Virtual Pilgrimage June 13-Aug 16, 2020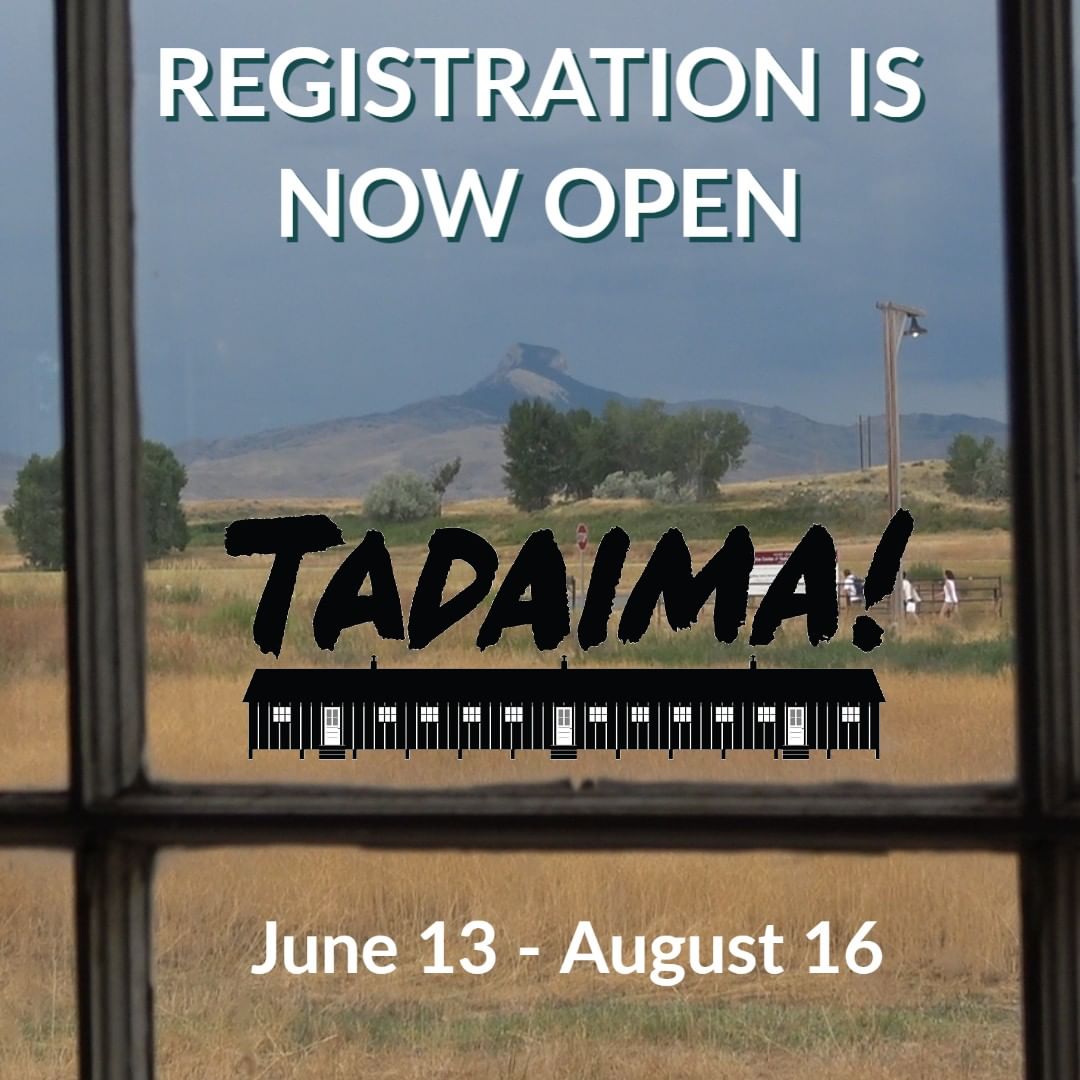 The annual pilgrimage to Amache and other sites of wartime Japanese American incarceration have been canceled due to the ongoing COVID-19 pandemic. Recognizing the ongoing significance of these pilgrimages, a virtual community pilgrimage is being organized by the Japanese American Memorial Pilgrimages. They are hosting Tadaima! A Community Virtual Pilgrimage from June 13-August 16, 2020. For more information, visit the JAMP website or register via their online form to receive updates.
Upcoming Events
Virtual preparation session for NPS meetings to be held July 11, 2020 1 pm PDT
In preparation for the NPS Special Resource Study virtual public meetings, Amache Historical Society II will be holding a virtual preparation session on July 11, 2020 at 1 pm PDT. They will review the four criteria for Amache to qualify as a new NPS site and how to make sure your responses to the five questions address those criteria and are most impactful. The virtual preparation session will be held on zoom, https://SonomaState.zoom.us/j/95195843019, Meeting ID: 951 9584 3019. The ASHII special newsletter also includes details to help you prepare comments for NPS.
National Park Service Special Resource Study Virtual Public Meetings to be held July 16, 25, and Aug 1
The National Park Service is conducting a Special Resource Study to determine whether Amache meets the criteria to become a new national park. They will be holding a series of virtual public meetings, originally scheduled for the spring of 2020. More information is available on the NPS park planning site and through the NPS Amache Special Resource Study Newsletter and NPS Amache Story Map.
Virtual public meeting locations and times:
Thursday, July 16th: 5:00 pm – 7:00 pm PDT (6:00 pm – 8:00 pm MDT)
Saturday, July 25th: ​12:00 pm – 2:00 pm PDT (1:00 pm – 3:00 pm MDT)
Saturday, August 1st: 12:00 pm – 2:00 pm PDT (1:00 pm – 3:00 pm MDT)
Sign up for schedule notifications on the JAMP website to receive details about joining one of the virtual meetings as this information becomes available: ​ https://www.jampilgrimages.com/vpregistration
The University of Denver's Archaeology Field School has been POSTPONED until 2021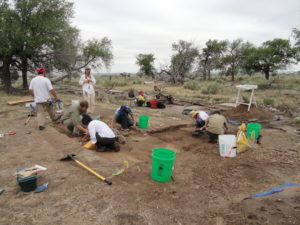 DU's Amache Project typically offers its biennial Field School in the summer of years ending in even numbers. This year, in the interest of safety, the planned 2020 DU Amache field school has been postponed. We hope to return to Amache and the Amache museum for a seventh field school in historical archaeology and museum studies during the summer of 2021. The field school is a four-credit undergraduate level course for students interested in archaeology, museum studies, or history. High school interns and volunteers with family ties to the site are also welcome. For course details, visit the Institute for Field Research. Visitors are welcome to come visit at any time during normal field seasons. At the end of the field season, there is usually a special community open house for former Amache incarcees and their families and a public open house the following day.
News
New Amache Museum is Open!
Exhibits have been moved to the site of the new Amache Museum at 205 E. Goff Ave. It is usually open five days a week in the summer. During the school year, it is open on demand Mon-Sat. All tours must be private tours and face masks please. Contact the Granada School at 719-734-5492 or email amache@usa.com to schedule a visit.
Amache Wood Carvings featured in JANM Contested Histories Episode 3 on May 23, 2020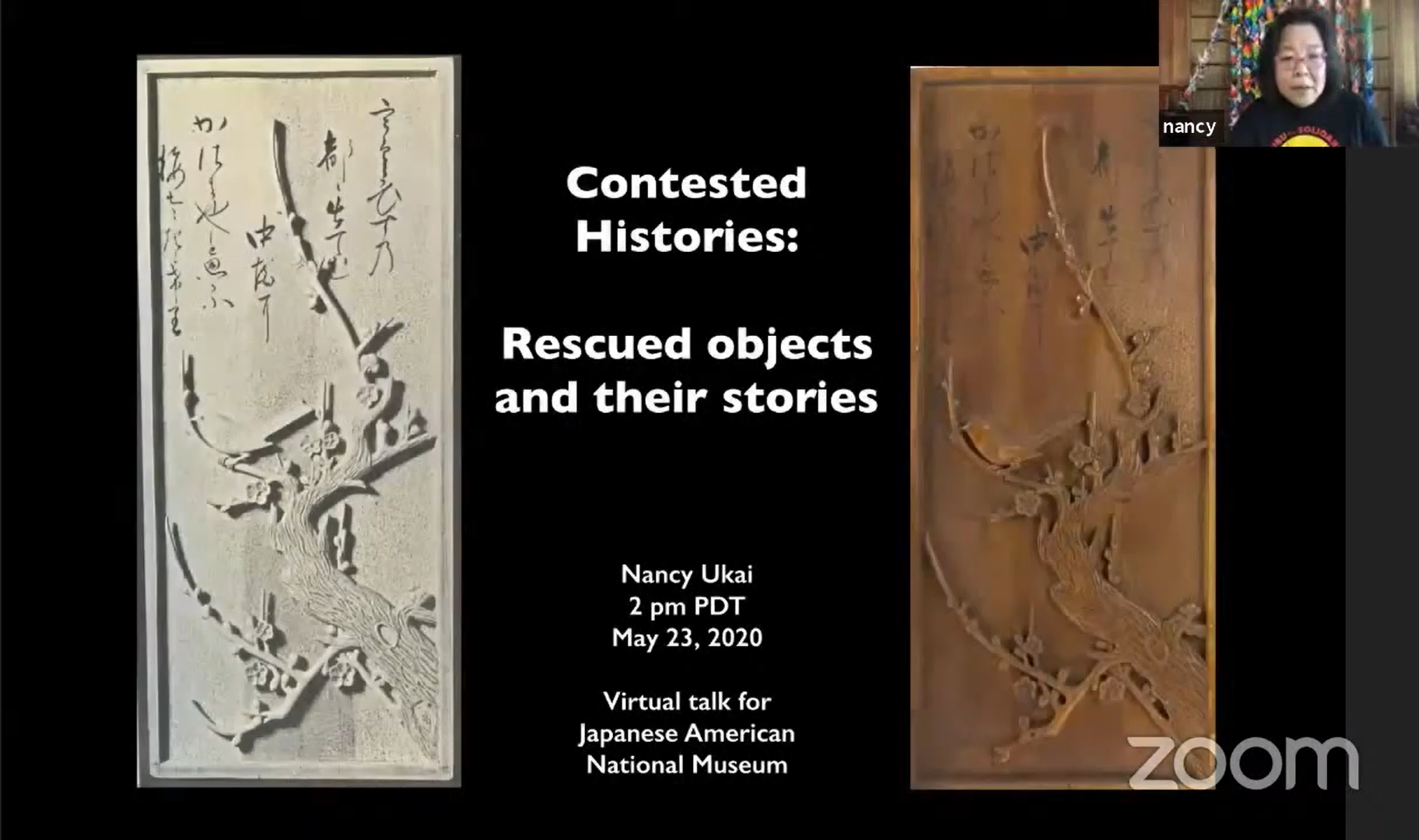 Nancy Ukai, Project Director of 50 Objects/Stories, joined Clement Hanami of the Japanese American National Museum for a presentation and Q & A as part of the exhibit Contested Histories, Art and Artifacts from the Allen Hendershott Eaton Collection. Her presentation showcases a series of wood carvings, most made at Amache. Watch the episode on YouTube.
Discussion with Amache Survivor Preserved by Story Corps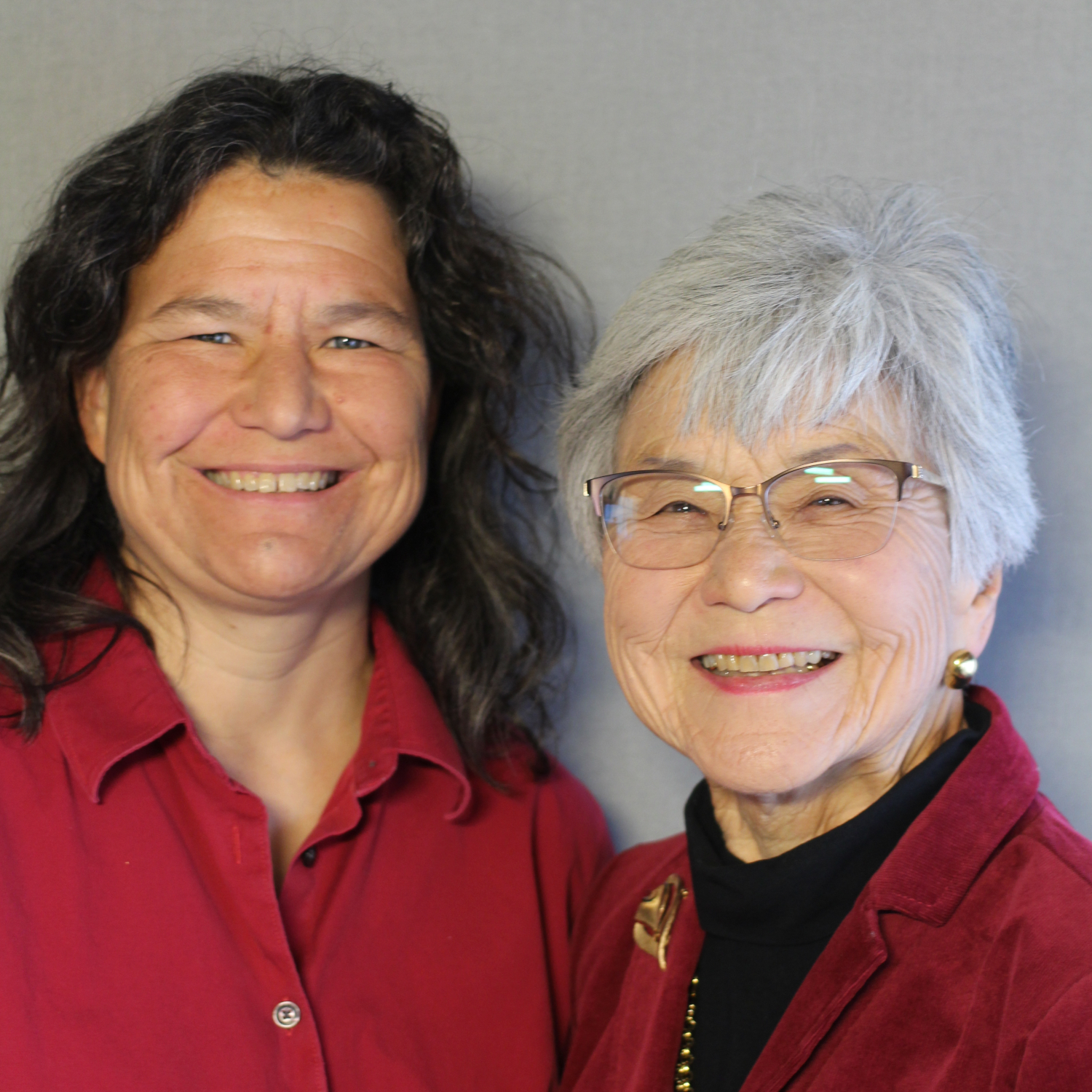 On March 1, 2020 Julia Tinker recorded a discussion with her mother, Amache survivor Carlene Tanigoshi Tinker during the Story Corps mobile tour. They talked about their experiences as Japanese Americans, including cultural traditions passed down through generations and experiences with racism. Carlene also recalled the power of standing in the location of her living quarters at Amache the first time she returned as an adult. Listen to their full interview archived on Story Corps.
TBK Bank Donates Building for New Amache Museum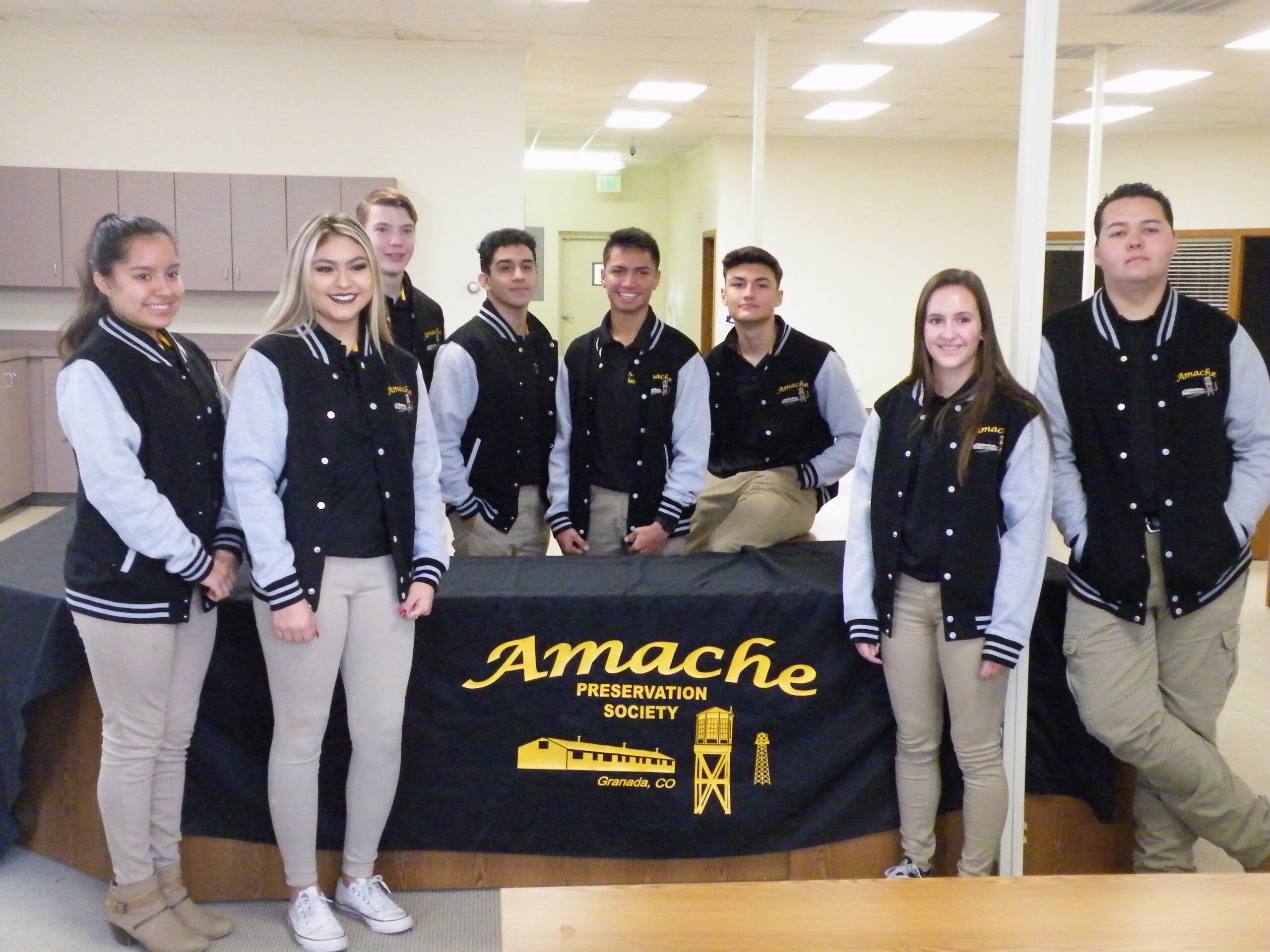 The TBK Bank, SSB, donated its building in Granada to the Granada School District to be used as the new location for the Amache Museum. A key handing ceremony was held on December 12, 2019.
JA Confinement Sites Featured in National Campaign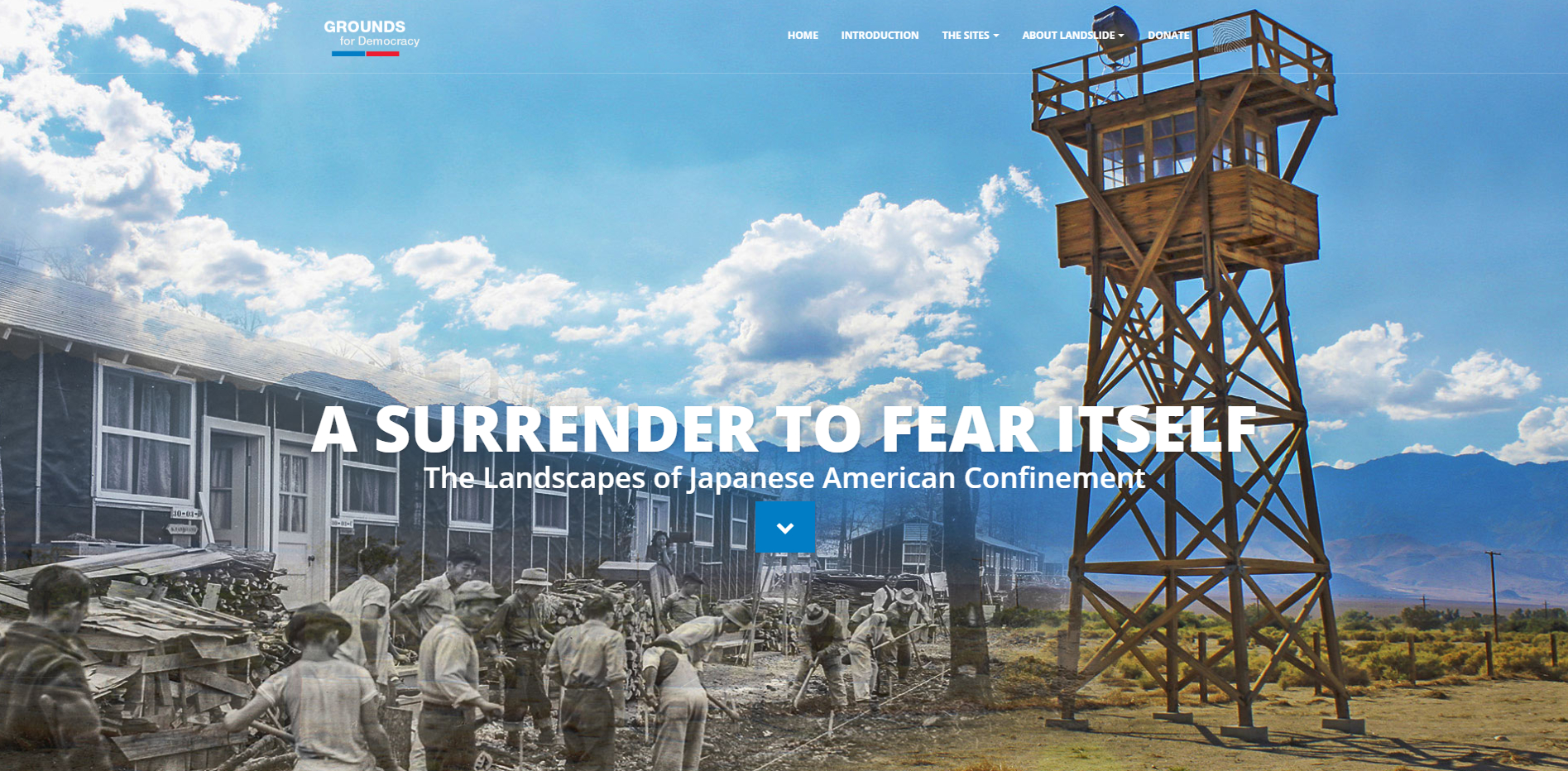 The Cultural Landscape Foundation (TCLF) recently released their fifteenth annual thematic report of threatened and at-risk landscapes. Due to the urging of the Japanese American Confinement Site Consortium (JACSC), the World War II Japanese American Confinement Sites are one of 10 national landscapes identified in the 2018 campaign and are featured on a TCLF microsite, A Surrender to Fear Itself: The Landscapes of Japanese American Confinement. The campaign, titled Landslide 2018: Grounds for Democracy, aims to "draw immediate and lasting attention to these threatened and unique sites by making them visible, revealing their value, and promoting public engagement in the form of advocacy and stewardship."
Amache sustained major hail damage on July 29, 2018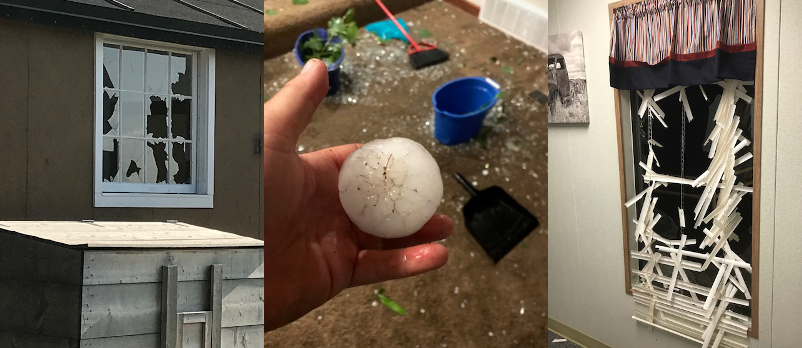 A hailstorm on July 29 delivered baseball-sized hail driven by 70 mph winds, resulting in damage at the Amache site, research center, and other buildings/structures in Granada. The barracks building on the Amache site lost 65 of its small-pane windows, there was also damage to the water tower and guard tower. The research center also lost many windows, needed to be re-roofed, and needs new fencing. Amache Preservation Society was able to secure the buildings, protect all artifacts, and perform crucial repairs. Thanks to the outpouring of support from the Amache community, immediate costs were covered, but larger repairs are still ongoing. Members of APS are also volunteering their time and assistance to Granada community members whose homes, vehicles, and other property sustained major damage.
We would be grateful for any funds to help with continued restoration.
You can send tax-deductible donations directly to the Amache Preservation Society or through our PayPal Donate button.
Order 9066 Podcast Series now available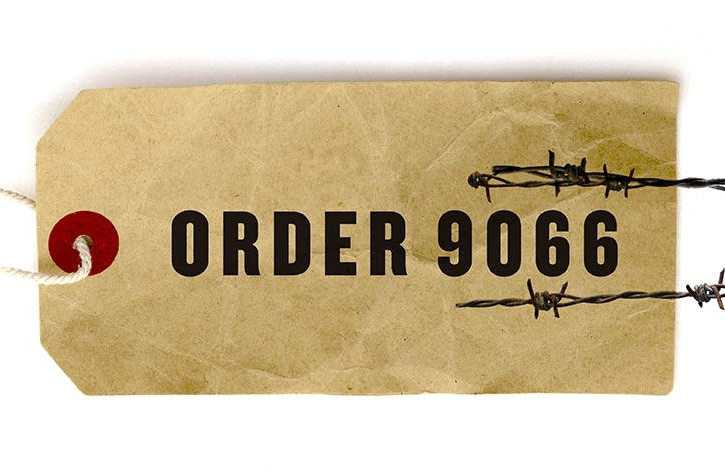 APM reports and the Smithsonian's National Museum of American History recently released Order 9066, a podcast series chronicling the history of the Japanese-American incarceration through vivid, first-person accounts. It is narrated by Sab Shimono and Pat Suzuki, veteran actors and stage performers incarcerated at Amache.
Original Recreation Hall Moved Back to Amache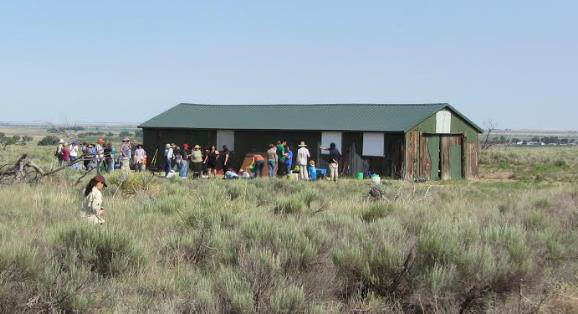 The 11-F Recreation Hall was moved back to its original Amache foundation from the town of Granada in time for the annual May Amache pilgrimage. Colorado Preservation Inc. (CPI) documented the process with a media crew to share the experience. Several local and international media outlets also publicized articles about moving the rec hall back to Amache. The area around the rec hall was one of the archaeological sites studied this year by the Denver University Field School. Aside from moving the rec hall, the larger project included the addition of fences around the water and guard towers, lighting the water tower, and adding a historic searchlight, comparable to the original, to the guard tower.
All Ten National JAMF Student Videos Now Available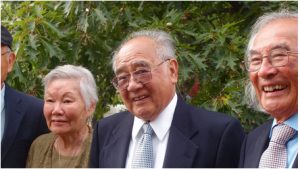 The National Japanese American Memorial Foundation's Digital Storytelling Project trained high school students in video production to tell stories of the 10 internment camp sites. The videos are now available on the NJAMF website. Amache's digital story was produced by Halle Sousa, who participated in DU's 2016 Archaeology Field School. Check out Halle's video.
Sonoma State University Hosts Special Collections for Amache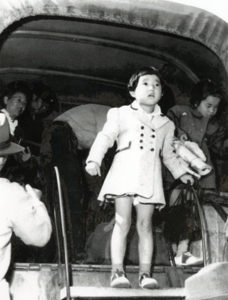 Sonoma State University's North Bay Ethnic Digital Collection features photographs of daily life at the Amache Relocation Center in Colorado, home to over 7,000 interned Americans of Japanese ancestry during World War II, many of them from the North Bay. Sonoma State University Professor Emeritus Robert Fuchigami was an internee in the Amache Relocation Center and wrote the descriptions for many of the items in the Collection, which began as a grant-funded project and part of the University Library's North Bay Ethnic Archive. The collection can be accessed online at https://northbaydigital.sonoma.edu/digital/collection/nbedc.
DU Honored by Society for Historical Archaeology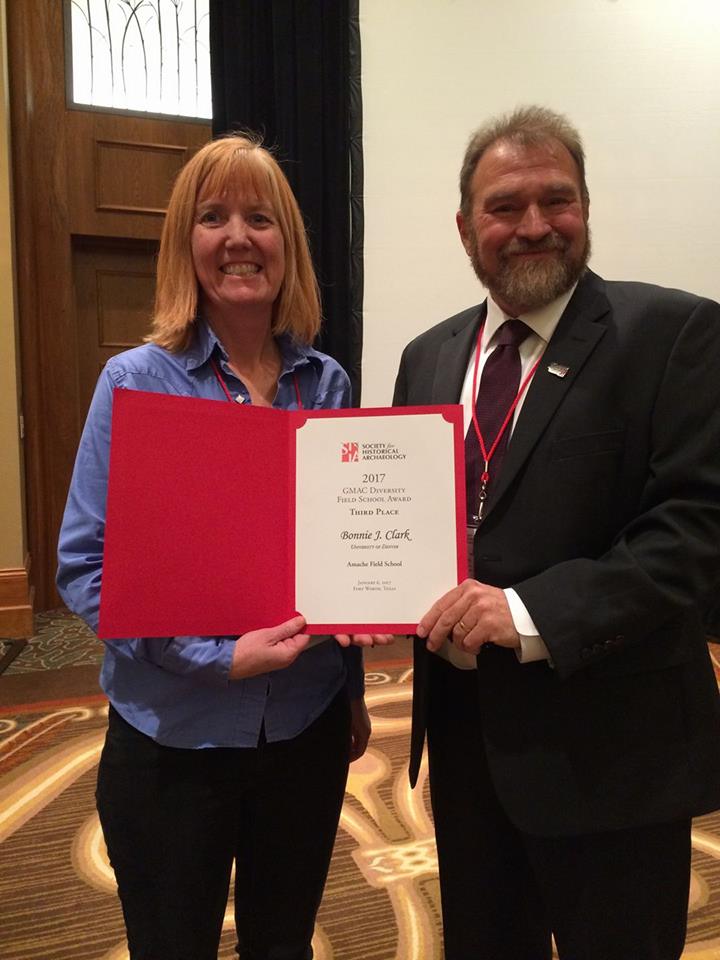 The DU Archaeology Field School was recognized for promoting diversity in the discipline at the Society for Historical Archaeology conference in January, 2017. The field school is typically offered every two years (in even years) and is a four-credit undergraduate level course for students interested in archaeology, museum studies, or history. High school internship and volunteer opportunities are available for those with family ties to the site. A Community Open House for those with personal or family connections to Amache and a Public Open House open to everyone are held each season. Congratulations, Dr. Bonnie Clark!
Smithsonian Youth Summit on JA Incarceration Now Available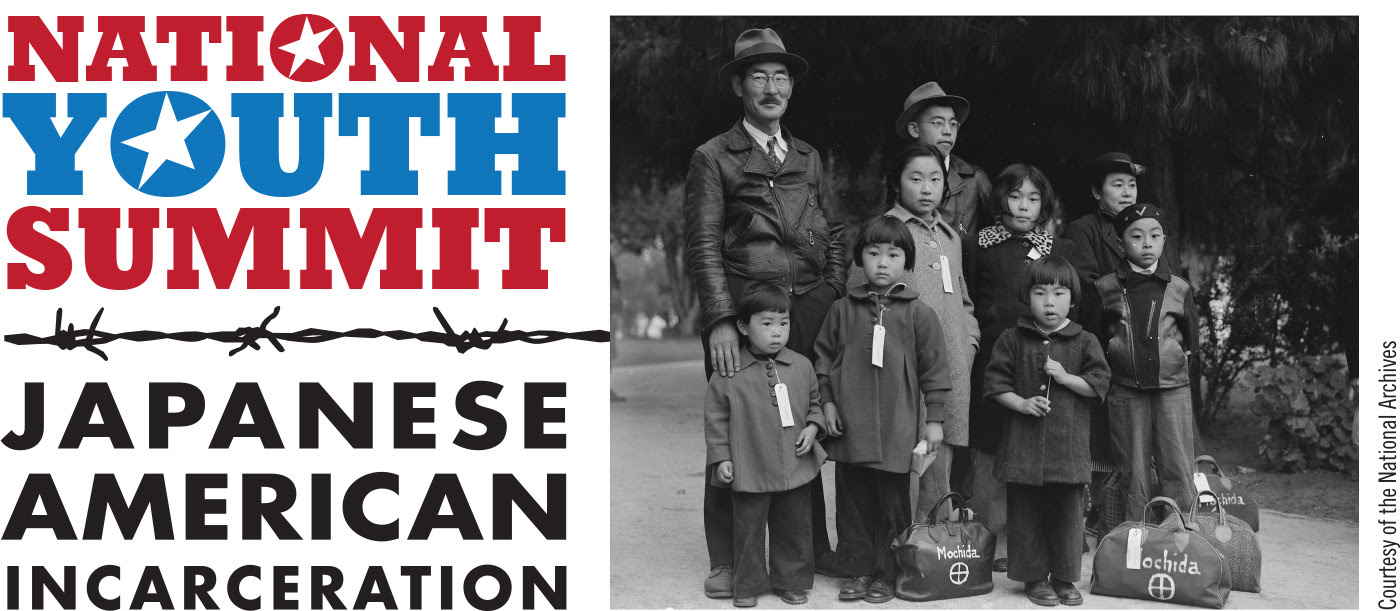 The Smithsonian's National Museum of American History and the Japanese American National Museum held a National Youth Summit on Japanese American incarceration in World War II on Tuesday, May 17, 2016 from 1–2 PM EDT. The recording of the full webcast is now available on the Smithsonian's website.
Oral History Project Seeks Ghost Stories from Internment Camps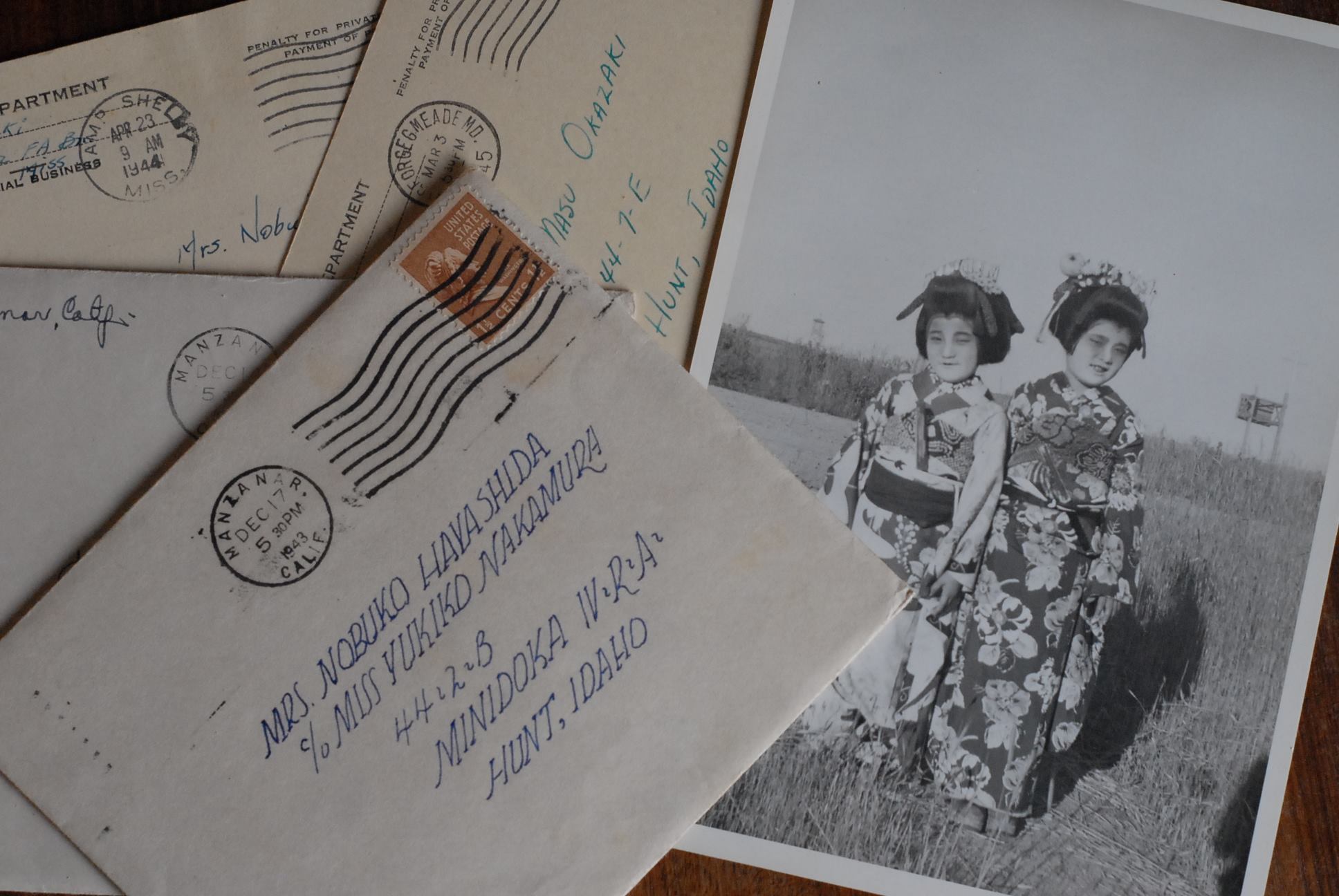 The Minidoka Ghost Stories project is seeking stories of ghosts, hauntings, and the strange from the imprisonment of Japanese Americans during World War II, and is an opportunity to hear and to share a unique aspect of the internment experience. These stories not only provide an alternative inroad to Japanese American history, but also, in the analysis of their telling, provide insights into our culture, our values, and our legacy. Though Minidoka is specified in the project's title, they are interested in hearing stories associated with ANY of the camps. To learn more about the project or to contribute, visit the project's facebook page or contact them at minidokaghoststories@gmail.com.
Museum exhibit on Amache available to travel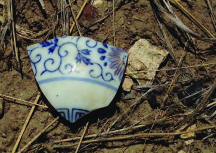 A student and community curated exhibit, Connecting the Pieces: Dialogues on the Amache Archaeology Collection is now available to travel. Connecting the Pieces features objects from the DU Amache Research Project that help tell the story of Japanese American internment during World War II. Interested in bringing the dialogue to your local museum, library, or community center? Download the flier or contact Anne Amati for more information.
Save