Location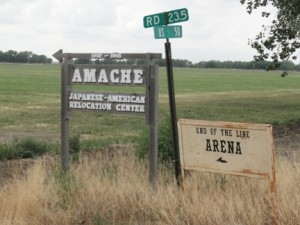 Amache is located in southeastern Colorado about a mile and a half west of the town of Granada and half an hour drive from the Kansas border. It is off of Highway 385/50 along the Santa Fe Trail. You can access the site by going west from Granada on Hwy 385/50 and turning south on CO-Rd 23 5/10. The entrance is found just past W. Amache Rd.
Kiosks
Three interpretive kiosk panels are located at the main entry gate to Amache. The panels give visitors an idea of what happened at the site. One panel is a bulletin board that is used to notify visitors of upcoming events or other important information. There is also a walking trail and picnic tables that the Amache Preservation Society maintains. Along this trail is the National Park Service sign designating the Amache site as a national landmark. Amache Preservation Society members traveled to Denver to buy the large stone that the sign is attached to and that visitors can see today.

Audio Tour
You can download a driving map and audio tour of Amache to play through your phone, tablet, or mp3 player as you visit locations throughout Amache. Visitors will also soon be able to check out an I-Pod from the museum and travel to the site, following signs as they listen to details about each one. Amache Preservation Society members can also provide tours to groups that wish to have a tour of Amache. Contact us at amache@usa.com for more information.
Museum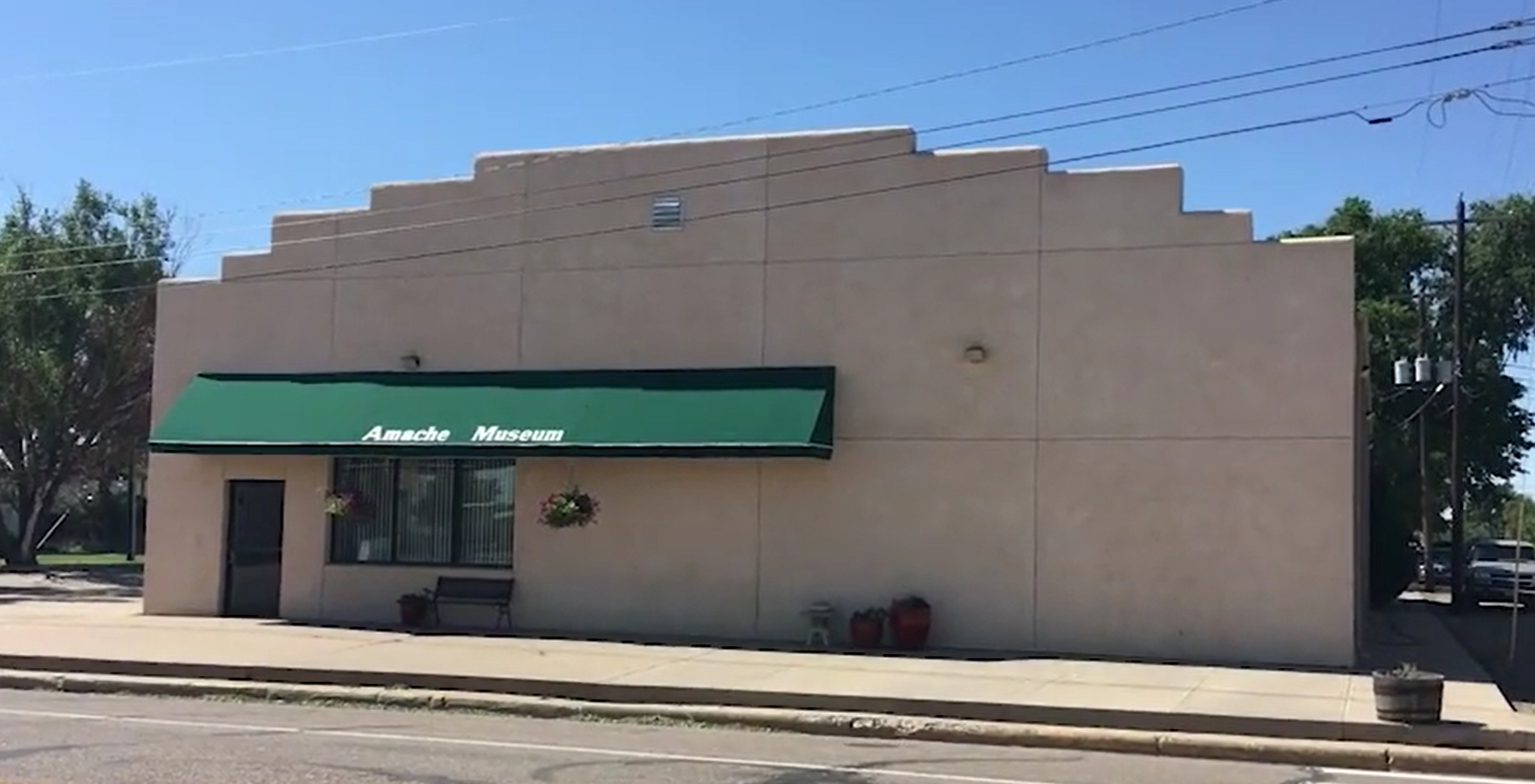 The Amache Museum is located in downtown Granada at 205 E. Goff Ave. It is usually open five days a week in the summer. The museum is closed on Sundays, Mondays, and major holidays. During the school year, it is open on demand Mon-Sat. All tours must be private tours and face masks please. Contact the Granada School at 719-734-5492 or email amache@usa.com to schedule a visit.