First Virtual Amache Pilgrimage June 11-13, 2021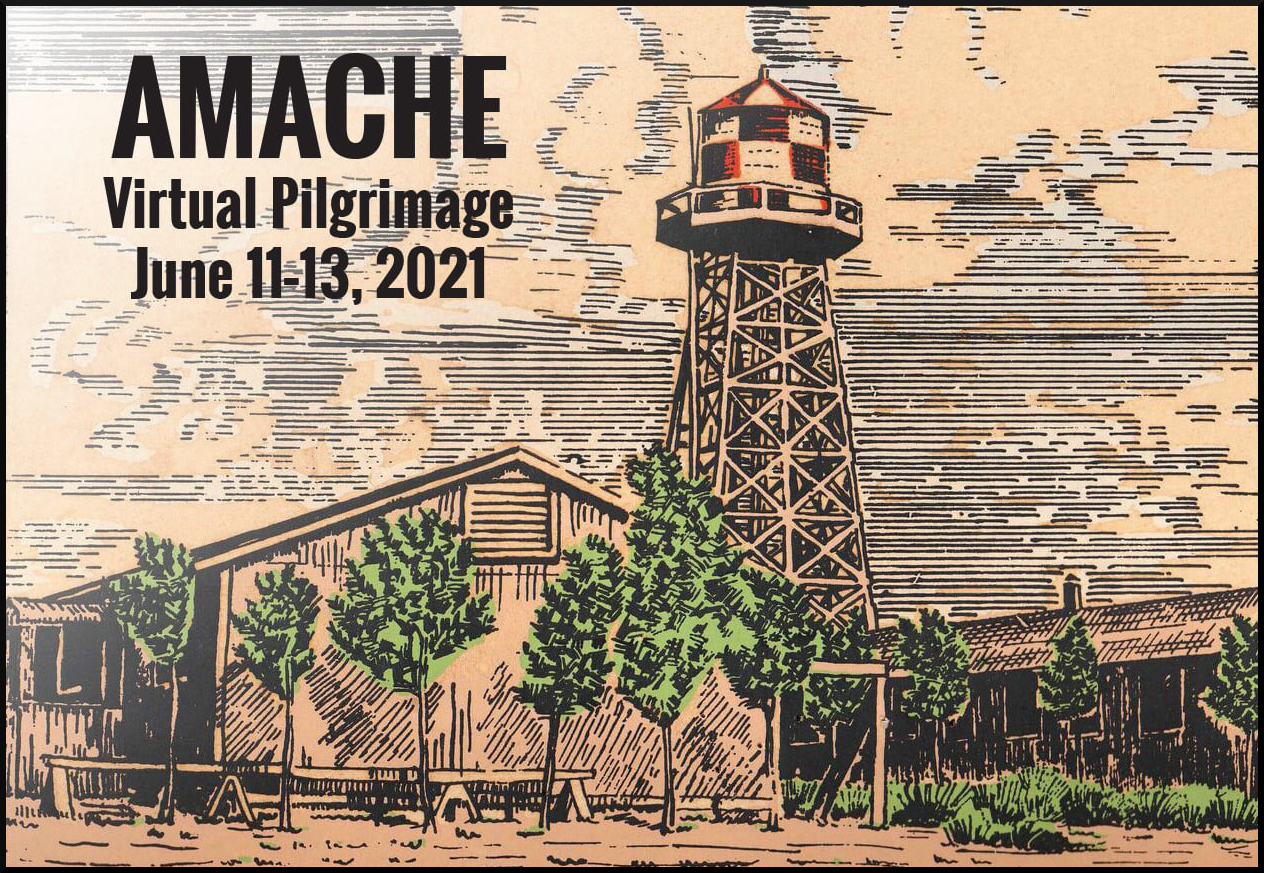 Pilgrimages to WWII confinement sites began in the late 1960s. It took nearly a quarter century for former prisoners and their descendants to question why they had been imprisoned and begin searching for answers. From 1975 to 2019, the annual Amache Pilgrimage was held in person on the Saturday before Memorial Day weekend. In 2020, the Pilgrimage was canceled due to health and safety concerns.
This year we tried something new, the first ever Virtual Amache Pilgrimage! We partnered with the Japanese American Memorial Pilgrimages to bring you a weekend of interactive programming. Most sessions were recorded and are still available online at https://www.jampilgrimages.com/2021-amache-virtual-pilgrimage. They included live chatting with Amacheans and other community members, films, videos, and panel discussions.
---
Program
Friday June 11
6 PM MDT
Meet Your Fellow Amache Pilgrims

Watch an orientation film and get to know your fellow pilgrims
Saturday June 12
11 AM MDT
Opening Ceremony

Honor those who lived and died at Amache and tour the site and museum

1 PM MDT
Amachean Experiences and Stories

Hear memories from Amacheans and how incarceration shaped their lives

3 PM MDT
What's Happening at Amache Today?

Visit with the groups working at Amache and learn how you can get involved

5 PM MDT
Special Topic Discussion Groups

Discuss special topics in Amache's history in small breakout groups
Sunday June 13
11 AM MDT
Stories Behind the Objects

Hear the stories of Amache artifacts in museum collections across the country

1 PM MDT
Power of Place: Finding Your Family Barracks

Learn how the online tools can lead to powerful experiences on the ground

3 PM MDT
Intergenerational Conversations

Engage in conversations of self-reflection, healing, and looking to the future

5 PM MDT
Closing Ceremony
---
We'll post news on next year's Pilgrimage when available, both here and through our new Facebook group: All Things Amache facebook.com/groups/809799359625587/